About
V.I.P. Verniciatura Industriale Pesarese is specialized in industrial paintings and anticorrosive coatings, mainly in Oil & Gas and Energy sector.
Our company offers coating excellence against time on custom solutions to always meet customers' requirements.
We select the most suitable coating and the best applicable technique together with the client.
Thanks to almost thirty-years experience we constantly develop new products introducing new technologies to obtain impeccable results.
Our staff always guarantees our clients the best quality, NACE checked in our professional laboratory.
We are glad LL-C (Certification) certified that the Quality, Environmental and Occupational Health & Safety Management System of V.I.P. has been assessed and found to be in compliance with the standards ISO 9001, ISO 14000, BS OHSAS 18001.
Our method
Initial evaluation of the client's request.
Research on the products to be applied.
Assessment of applicative capacity.
Economic evaluation.
Controls and inspections to be foreseen.
Issue of the procedures and relative work and control plans.
Activity programming
Execution of the foreseen coatings using the best applicative methods.
Internal controls and inspections carried out by NACE certified personnel.
Certifications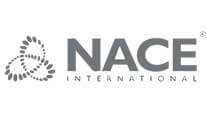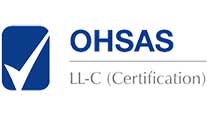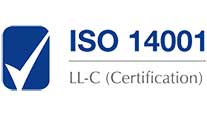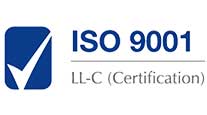 Your Content Goes Here
Your Content Goes Here
Your Content Goes Here